MAGICAL BODY PAINTING & PHOTOGRAPHY WEEKENDS
As an artist and a Druid, Elaine has long been interested in the transformative power of body painting and adornment.
These weekends offer a unique opportunity to explore who you are, how you see yourself and the images you project to the world by radically altering your body image through paint and decoration.
Elaine and other photographers are on hand to capture the results against the beautiful background of Wild Ways.
You will receive a disc of digital images to keep as a reminder of an amazing and potentially life-changing experience.
First-timer? For further details and booking phone Elaine on 01746 861992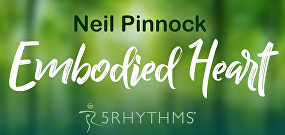 EMBODIED HEART 5RHYTHMS WORKSHOPS
Neil Pinnock runs 5Rhythms Dance workshops throughout the year. Join him for dance, community, celebration and personal development on the land at Wildways in Shropshire. For details, dates and booking, visit the Neil's website.
British Druid Order
Rekindling the sacred fires of Druidry as a living, breathing, Earth-honouring, life-affirming spirituality for the 21st century, drawing inspiration from the threefold stream of Awen's flow from its source, the Cauldron of the goddess Ceridwen.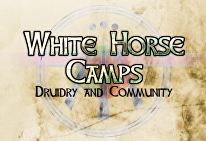 WHITE HORSE CAMPS
We meet as a spiritual community to practice Druidry, living on the land as we celebrate the four seasonal fire festivals of Samhain, Imbolc, Beltane and Lughnassah. Druids from all orders are welcome as are folk who enjoy working with nature and the wheel of the year. Imbolc: January-February (Wild Ways) Beltane: April-May (Wild Ways) Samhain: October-November (Wild Ways)